Cardiovascular Workouts: Spinning vs Running
When it comes to getting into shape, losing weight, building muscle, or just staying fit and healthy, there is no better way than doing aerobic exercise or cardiovascular activities. Cardiovascular exercise has a wealth of benefits from improving heart health, lowering blood pressure and regulating blood sugar to losing weight, strengthening the immune system, and reducing chronic pain.
There are various forms of aerobic or cardiovascular exercise that you can enjoy, including:
Brisk walking
Jogging / Running
Swimming
Cycling / Spinning
Hockey / Soccer / Basketball
The go-to cardiovascular exercise for getting fit and losing weight has always been running as all you need is a pair of running shoes and your legs. Running has a plethora of benefits, including increased cardiovascular health, weight loss, and even building muscle, as well as being budget-friendly (unless you have the latest high-tech running shoes).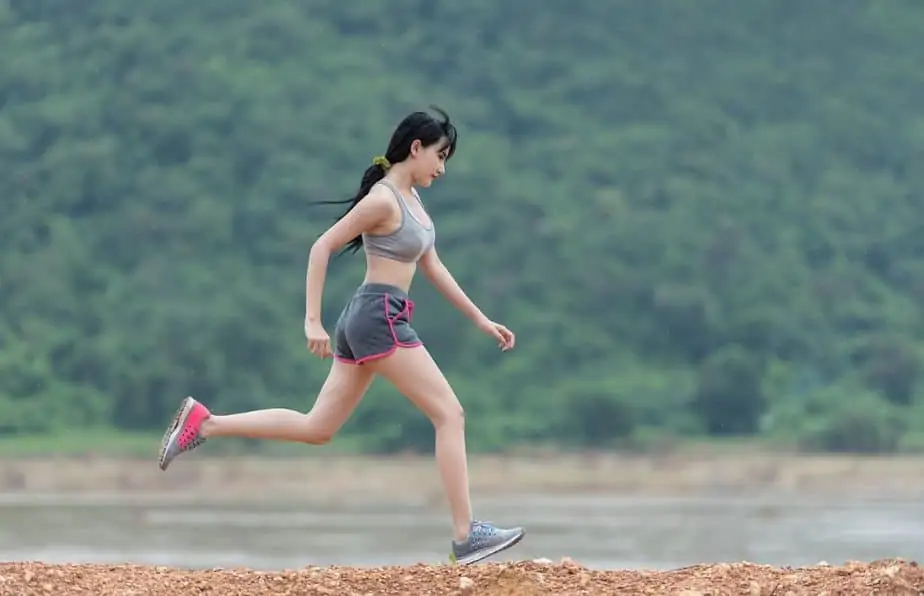 But many other forms of exercise offer the same benefits, one of which is spinning. Let's take a look at the similarities and differences between two cardiovascular exercises and which one is a more effective workout.
The Workouts
Spinning
Spinning is a low-impact, high-intensity workout on a stationary bike with a weighted flywheel that consists of timed intervals where the cadence and/or the resistance is increased. Also known as indoor cycling, spinning is a fantastic form of cardiovascular exercise that includes endurance, intervals, strength, high intensity, and recovery.
---
Purchase your tickets for all your MMA and Boxing Events by going here.
---
Spinning sessions can range from flat, endurance workouts that strengthen the legs and build up stamina to high-intensity, interval, and hill sessions that focus on burning calories, working on leg power and strength, and building cardiovascular fitness.
Spinning or indoor cycling differs from road cycling in that it is much faster and more intense. Road cycling tends to span over a longer time consisting of a mixture of endurance riding, hills, and sprinting, while spinning is a short and fast workout of very high-intensity intervals.
Spinning sessions or classes are usually held in a gym environment and offered for levels from beginner to advanced. Stationary spinning bikes are set up in a studio and classes are led by an instructor and usually loud music. No matter what level you are, you are in control of the resistance and speed of the bike, so you can work out at a pace and level that suits you.
If you prefer to train alone, you can set up a stationary bike and enjoy indoor cycling sessions in the comfort of your own home. Most stationary bikes come preloaded with workouts that you could do without an instructor and these usually include endurance workouts and interval training.
Another option for spinning sessions is to do a virtual spinning session on your bike from home, which was popular during the lockdown periods of the COVID-19 pandemic.
Running
Running is one of the easiest forms of exercise to begin and one of the least expensive. You can run by yourself, with a friend or choose to join a running club. You can start off running around the block or on a track close to your home, and as your fitness increases, you can change your routes and increase your distance. A smartwatch with a running app can help you get started and they often have loads of advice and information, including workouts for getting fit, increasing distance, and training for events.
Running is slightly more pocket-friendly than spinning, however, when you start to look at running shoes, the range of options can be daunting. Running can be quite hard on the joints, so it's important to get a good pair of running shoes that will lessen the impact on your joints. A good local running store can help you with some guidance on selecting the right pair of shoes.
Verdict
Both running and spinning are easy forms of exercise to do with minimal preparation and fitness required.
Spinning requires a stationary bike with a weighted flywheel and can be enjoyed in a gym class or alone in your preferred surroundings. If you are looking to buy a stationary bike, be sure to do some research on different bikes and the features they have to offer and get a bike that will best suit your needs.
All that running requires is a good pair of running shoes that will lessen the impact on your joints. Running is easy to do – you can run alone, with friends, or join a running club to keep you motivated as your fitness levels increase.
Cardiovascular Benefits
Both forms of exercise have numerous health benefits and are fantastic forms of exercise for getting and staying fit, losing weight, and staying heart-healthy.
Spinning
Improves Cardiovascular Health
Spinning is one of the best forms of exercise to increase your cardio endurance and improve overall heart health. Repeated sessions of challenging, high-intensity workouts increase cardiovascular stamina and make your heart stronger. Studies have shown that spinning reduces the risk of developing heart disease by almost 50 percent.
Improves Lung Health
Regular spinning classes also increase your lung capacity and overall lung health.
Optimizes Fat Burning
Spinning is a high-intensity exercise and an excellent fat-burning exercise and solution for losing or maintaining weight. Fat burning takes place when your heart rate is at around 65-75% of your maximum heart rate and an hour-long spin class can burn between 400 and 600 calories, depending on your height, weight, and level of exertion.
Builds Lower Body Strength
Spinning helps build strength in the legs and lower back and core muscles. This high-intensity workout specifically targets the glutes, quads, calf muscles, lower back, and core, and significantly increases power and strength in the legs and lower back.
Relieves Stress
Spinning releases endorphins and is a great stress reliever. Spin classes are also a great way to meet like-minded people, enjoy camaraderie, pumping music, and a team-oriented spirit.
Running
Running has the same cardiovascular benefits as spinning and a short run of just 5km will give you the same health benefits as a 45-minute spinning session. Running is a great form of exercise for building strength and lean muscle mass in the legs, the core, and the upper body muscles and is a super weight-loss exercise.
Verdict
Both spinning and running provide excellent cardiovascular benefits, build strength and stamina in the legs, lower and upper body muscles, and the core. They are both excellent forms of exercise for losing and maintaining weight and toning the body.
Impact on the Body
Spinning
Spinning is a low-impact exercise that places less stress on the joints than running and is a great way to maintain your fitness while you're recovering from an injury. Spinning or indoor cycling can be enjoyed in all kinds of weather.
Running
Running with the correct form and technique can make you faster, however, it is a high-impact exercise that puts stress on the weight-bearing joints of the body such as the ankles, knees and hips, knees. Over time, the repetitive stress from running can lead to a higher risk of injuries.
Studies have shown that the body can adapt to the stresses put on it by running and the muscles and connective tissues become stronger. The long-term benefits of running strengthen the heart and lungs, increase metabolism, helps with weight loss and maintenance, prevent the loss of bone density, and reduces the risk of osteoporosis.
Verdict
Running is, without a doubt, the higher impact activity. There is much more wear and tear on connective tissue. Cyclists are not immune to these issues, though. They, too, get tight IT bands, tendonitis, and the like. The key with both sports is to start slowly and not push your limits too far right at the start.
Muscles
Spinning
The key element in cycling is power, which is estimated by measuring the cross-sectional area of a muscle and monitored by power meters. Spinning works on the leg muscles like the hamstrings, glutes, quads, and calves, along with the lower back and core muscles. Climbing hills use the upper body to a small degree.
Running
Running is a leg-focused exercise in which efficiency is more important than power. Distance runners develop long, lean muscles from running long distances with light, repetitive movements, while sprinters have larger leg muscles which produce more power to run fast over shorter distances. In addition to developing muscle in the legs, runners also develop lean muscles in the arms, shoulders, chest, and core.
Verdict
Both running and spinning strengthen and tone the leg muscles but spinning offers greater levels of resistance during exercise than running.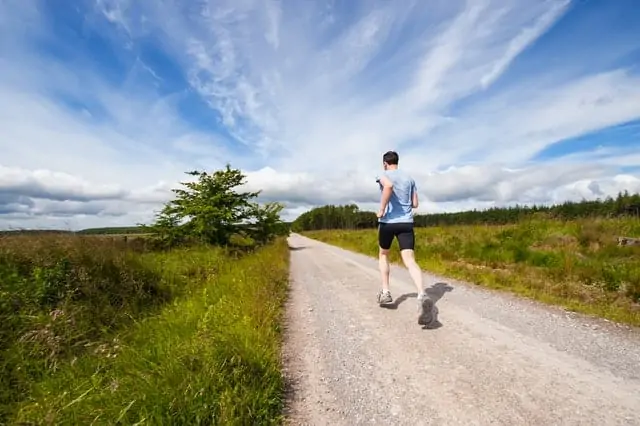 Calories
Spinning
A 45-minute spinning session can burn between 400 and 700 calories, depending on several factors, ranging from your height and weight to the cadence and level of resistance used in the session. Spinning offers a wide range of possibilities for burning calories and depends entirely on how hard you work.
Running
Running can also be a high-calorie burning exercise, depending on the mileage and intensity. A 30-minute job can burn between 200 and 500 calories, while an interval or hard tempo workout can burn twice as much as that. An hour of running at a moderate pace can burn between 500 and 1,000 calories.
Verdict
Both running and spinning are fantastic calorie-burning exercises, but the amount of calories burnt depends on several factors, including your height, weight, and the amount of effort put into the exercise. It also depends on the distance – the longer you run or cycle, the more calories you will burn.
Duration
Spinning
There are a variety of spinning classes that offer different benefits from building endurance and stamina to increasing speed. Classes include interval, HIIT, endurance, and Tabata, and most classes last between 45 and 90 minutes with a five- to ten-minute warm-up.
Running
Running requires a longer warm-up period for the muscles to loosen up and stretch, which is usually about 15 minutes or between one and two miles. Once the muscles are warm, runners can run as far as they like, depending on fitness levels and training goals.
Verdict
Both running and spinning are great forms of duration exercise, although running requires a longer warm-up than spinning.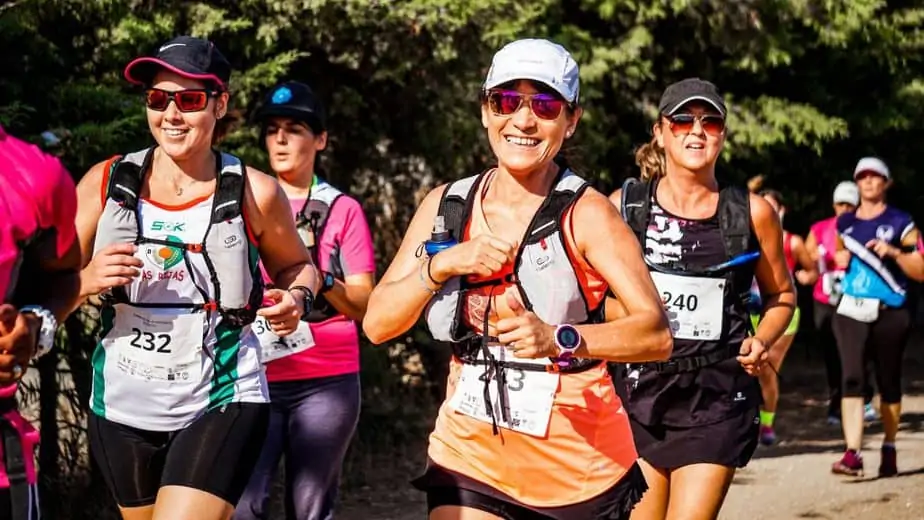 Fitness Levels and Beginners
Spinning
Spinning can be enjoyed by anyone whether you are a beginner or a fitness professional. The low-impact exercise is based on intervals and resistance, which is controlled by you, so you can start at a level that you are comfortable with and advance as your fitness increases.
Running
Anyone can start to run, but if you are unfit, the first few weeks may be challenging. The first two to four weeks should be a combination of walking and gentle running until you get fitter. Stick with it – many people stop running in the first few weeks as it is not easy, but as your fitness increases, you will begin to feel great.
Verdict
Running and spinning are both exercises that can be enjoyed by people with all levels of fitness from beginner to advanced. Spinning is slightly easier for beginners as it's a low-impact exercise and easier on the body.
Cost
Spinning
Spinning classes are usually held in private gyms, so you'll have to have a gym membership to attend, however, classes can also be held in community centers on a pay-by-class system. Most stationary bikes for indoor cycling have pedals that can be used with both trainers and cleats. If you want to purchase your stationary bike, they range between $400 and $3,000.
Running
Running doesn't require any equipment except for running shoes and it is important to get a good pair of running shoes that reduces the impact on your joints when running. A good pair of running shoes can cost between $100 and $300, depending on the brand, style, and technical features.
Verdict
Running is a less expensive option between the two forms of exercise.
| | |
| --- | --- |
| SPINNING | RUNNING |
| A low-impact exercise that is good for beginners and people with injuries. | A high-impact exercise that puts strain on the joints. |
| You can enjoy spinning classes at a gym, community center, or alone at home/preferred surroundings. | You can enjoy running alone, with friends, or with a club. |
| All levels of fitness from beginner to advanced. | All levels of fitness from beginner to advanced. |
| Power-focused leg exercise. | Efficiency-focused leg exercise. |
| Increases cardiovascular fitness, lung capacity, weight loss, metabolism, boosts the immune system, optimizes fat burning, and relieves stress. | Increases cardiovascular fitness, lung capacity, weight loss, metabolism, boosts the immune system, optimizes fat burning, and relieves stress. |
| Costs: Gym membership/cycling shoes / stationary bike. | Costs: Running shoes. |
Final Thoughts
Is running better than a spinning workout? After delving into the intricacies of both workouts, it can be said that both running and spinning are equally good cardiovascular forms of exercise. However, the best bet would be to combine the two exercises in a cross-training routine to boost all-around aerobic fitness. Try running and spinning on alternate days and get into the swimming pool on your off-days for an impact-free recovery session.
Happy training!
Article published by Mia Russell
Article first published here
Roberto Villa is the CEO, Founder, Executive Writer, Senior Editor of FightBook MMA. Has a passion for Combat Sports and also a podcast host for Sitting Ringside. He's also a former MMA fighter and Kickboxer.
--------------------ஜ۩۞۩ஜ--------------------
#MMA #CombatSportsNews #BRAVECF #UFC #MuayThai #Boxing #Kickboxing #carloskremer #theroaringcarloskremer #Prowrestling #BareKnuckleFighting